OVERSIZED LOAD
Have an oversize load that needs moved?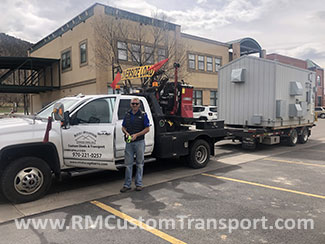 We are licensed, Insured, and have the permits to move your load safely and legally. We hire pilot cars to escort us, if needed.
Whether it's a boat, Tiny Home, RV, Shed, or other items that fit onto our Custom built flat bed dump trailer, we would love the opportunity to quote your move.
Please give us a call or fill out the quote form for a free quote today.
We are happy to assist with your transport needs! Please call or email with any questions.