Custom Transports
Do you have a shed or gazebo that needs to be lifted over a fence or embankment?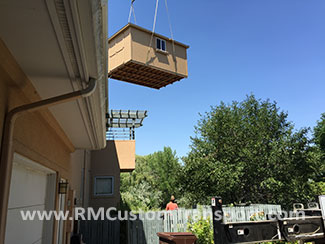 Have you considered an overhead crane? Call today for pricing.
We work with a local licensed crane driver that lifts your building off our trailer and swings it into place depending on distance.
We are happy to assist with your transport needs! Please call or email with any questions.